SCAT - A Success Story!
SCAT stands for "Safety Center for Analytical Technology". The company was formed, in order to protect workers in analytical laboratories from harmful materials in the operating environment.
The motivation for the SCAT concept came from the strict requirements of a large German chemicals company. The concentration of harmful materials in a particular laboratory that was working with organic solvents was too high. This demanded some fundamental alterations, which would have required a large financial investment, as well as an interruption in laboratory work. SCAT developed a safety concept which made these measures unnecessary, and SCAT Lab Safety was born.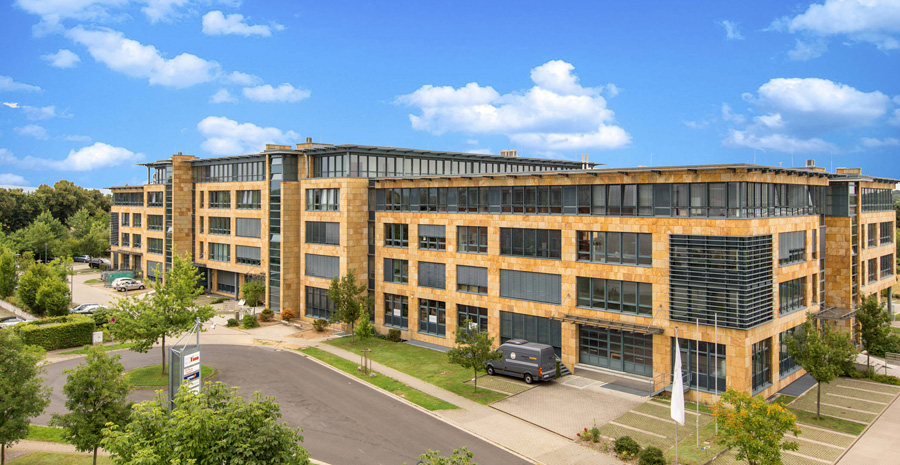 SCAT Headquarters
SCAT's US operations are located in Charlotte NC, with global headquarters and manufacturing in Frankfurt Germany.
Using SCAT Safety Caps, it was possible to reduce emissions quite dramatically, and therefore the alternative changes did not need to be made. The laboratory was able to carry on with operations with hardly any disturbance while also saving hundreds of thousands in unneeded expenses.

This success was the starting point for us. Since then, we have helped countless companies across the globe to save money, but more importantly protect their employees from harmful substances and their effects. We are continually designing new products to create the best solution for every - often very specific - demand. We currently manufacture more than 1,600 products based on in-house R&D, all of which serve to ensure the safe handling of potentially harmfully liquids. When it comes to lab safety, we are the expert you can rely on.

Our experience in the field of instrumental analysis, collected over the course of more than 20 years, enables us to competently advise on, and answer, all questions regarding safety and the proper handling of hazardous materials.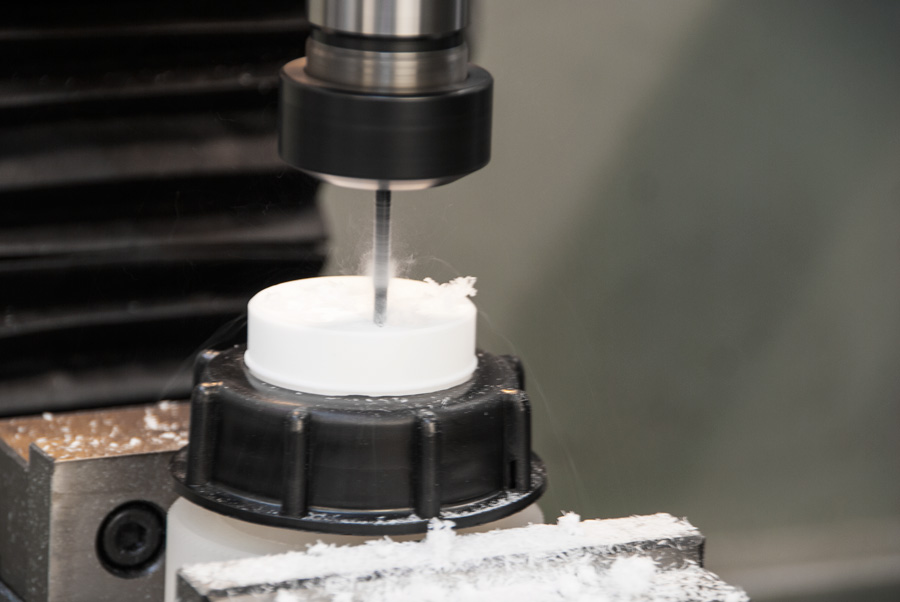 In-house Production:
With high-precision CNC machinery, ultrasonic welding, and using a range of other production technologies, we manufacture everything directly in Mörfelden-Walldorf. 100% Made in Germany - this is our Quality Promise.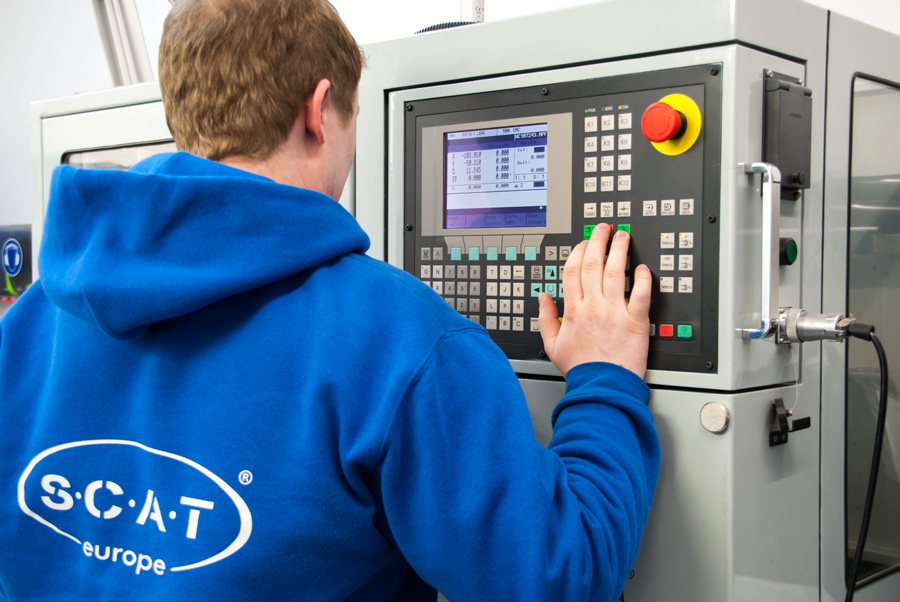 Precision and Quality:
Thanks to the range of modern machinery at our disposal, our specialists always have the right means to handle fabrication, using any material. We only use the best high-performance plastics to ensure maximum safety when working with chemicals.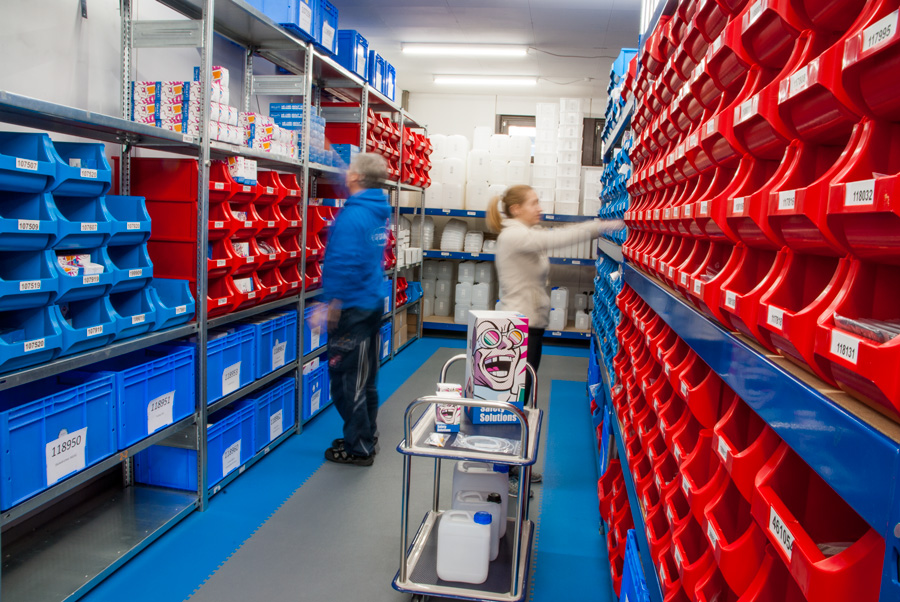 Worldwide Logisitics:
Our partners and customers, the world over, are supplied directly from Mörfelden-Walldorf. Stocking, production and development are all located at one single location: this leads to short reaction times and fast operations.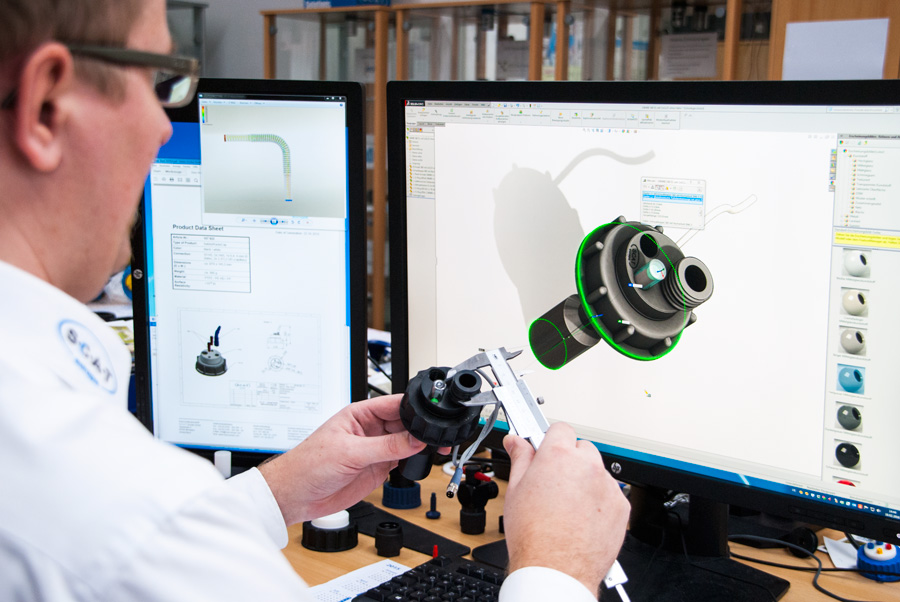 In-house Development and Construction:
From standard to custom-made products, our team of experts develop solutions in close cooperation with our customers. We thereby ensure that every product perfectly fulfils the necessary demands.
Association memberships
---
SCAT Americas is a member of EGNATON e.V., European Society for Sustainable Laboratory Technologies and SEFA®, Scientific Equipment and Furniture Association.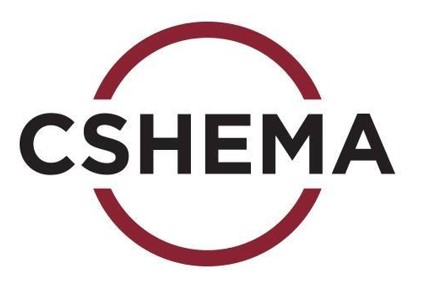 Support and education of campus-based EHS professionals to empower and improve the EHS profession in campus environments.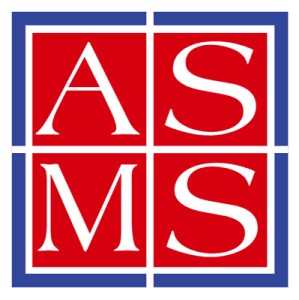 The American Society for Mass Spectrometry (ASMS) was formed in 1969 to promote and disseminate knowledge of mass spectrometry and allied topics. Interests include advancement of techniques and instrumentation in mass spectrometry, as well as fundamental research in chemistry, geology, forensics, biological sciences and physics.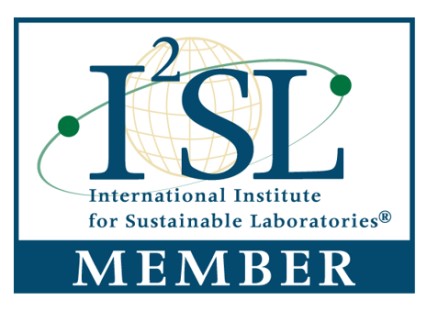 Advancing the safety and sustainability of laboratories and other high-tech facilities globally
THE Original
Laboratory experience since 2000
Made in Germany
The most complete System for Solvent Safety
Directly from the Manufacturer
Recommended by leading Pharmaceutical and
Chemical Companies